Last-Minute Holiday Gift-Giving Guide: Books for Everyone on Your List
Books are one of the best gifts to give and one of the best to receive
It's the day before Christmas and -- if you are anything like me -- you aren't finished with your shopping, have a mountain of presents left to wrap, and are starting to think that maybe postponing festivities until next week might be a good idea.
Before you start re-wrapping those office Secret Santa presents -- no, your five-year-old nephew will NOT enjoy that Guiness bottle opener you "won" -- might I suggest a more wholesome, erudite option: a good book.
Books are one of the best gifts to give and one of the best to receive. Who doesn't love exploring new topics, reading new adventures, or re-visiting their favorite characters? And bonus: you get to inscribe a thoughtful, heartfelt note on the inside cover. To your giftee, you will seem like you've had this gift-giving thing on lockdown the whole time.
So, don't despair! You still have time to head over to your favorite local bookstore (or Amazon Prime one to your long-distance relative). Read on for ideas for all the special someones who could use another book.
The Kiddo
My five year-old nephew loves Iggy Peck, Architect by Harry N. Abrams. Appropriate for kids roughly ages three through eight, the others in this series include, Rosie Revere, Engineer and Ada Twist, Scientist. If the kiddo on your list loves getting creative, Iggy Peck's Big Project Book for Amazing Architects is a fun-filled add-on that will keep budding architects busy for hours.
The Wall in the Middle of the Book by Jon Agee is an appropriate-for-the-times tale about a knight who fears the monsters on the other side of his kingdom's wall. But is "the other" really that dangerous after all? This clever meta-fiction book is enjoyed by kids and parents alike.
File under "oldie but goodie" for slightly older kids, you can't go wrong with His Dark Materials by Phillip Pullman boxed set. Winner of several books awards including the Carnegie medal, this trilogy promises to keep your middle schoolers busy for days as they adventure around the world (and through parallel universes) with Lyra Belacqua and Will Parry.
The Teenager
I completely understand the gift-giver who prefers the Amazon gift card to the (potenitally thankless) task of finding a book for arguably the toughest readers on your list: the teen. Before you give up, here are a few recent and brilliant books that you should consider (at least as a nifty holder for that gift certificate).
First for your consideration is the National Book Award Winner, Poet X by Elizabeth Acevedo. This powerful novel-in-verse is the story of an Afro-Latina teenager told slam poetry-style. It's got all the great young adult fiction plot points all teenagers identify with: body image, problems with authority, and the desire for self-expression. Written in an authentic and potent voice, this is one of those gifts that will dub you the potentially more "with-it" auntie/uncle.
Next up is the evocative Berlin by Jason Lutes. Berlin is a brilliant graphic novel and a must-read for history wonks and teenagers concerned about today's political reality. Nuanced, imaginative, and completely engrossing, I have yet to read a book that more realistically paints life in Weimar Germany and the Nazis' rise to power. Note that Berlin is more appropriate for mature teens due to sexual content and other adult themes.
And finally, a book I wish I had been gifted when I was a teenager: On the Road by Jack Kerouac. This classic hardly needs a summary, but why is it a great pick for teens? Kids these days face a lot of pressure to become STEM geniuses by age six, start businesses to fund their college educations, get into elite universities, and then drop out to run Uber for puppies, or whatever. Those of us who survived those tumtultuous years know that life paths meander from the well-worn, socially-acceptable ones from time-to-time and that's ok. Traveling sets you free from others' expectations and lets you live your unique life. Take it from the beat poet who personified the hitchhiking, self-reflective scholar:
The air was soft, the stars so fine, the promise of every cobbled alley so great, that I thought I was in a dream. -Jack Kerouac, On the Road
Your Mom/Your SO's Mom
My mom is my reading inspiration. She has read everything and devours several new books a week. I know that she always appreciates a new book for Christmas, her birthday, and Mother's Day, but I've had to plot my gifts carefully over the years to avoid getting her one she's already read. I steer clear of buying her sci-fi and fantasy books, as well as the classics, because she's probably already read them. Instead, I target new fiction she may not have read yet.
Her favorite book from me this year? Pachinko by Min Jin Lee. This deeply engrossing story traces the life of Korean-born Sunja and four generations of her family living in Japan. Joyous on one page and heartbreaking on the next, this well-written historical fiction piece is a page-turner! My mom was especially moved by learning more about the racism Koreans faced in 20th-century Japan. If your mom enjoys romance or can relate to some serious family drama, Pachinko is a great choice.
My mom doesn't read this blog, so it's safe to recommend one of the books I am gifting her for Christmas this year: *The Witch Elm* by Tana French. This is one of those books that has made the rounds in review circles and book clubs lately. Stephen King even wrote a review for it in a recent New York Times Book Review. It's also one of those books that you can't describe too well without giving away the best plot points. Suffice it to say, this gripping crime thriller will keep your mystery-loving momma in good reads for a few days.
Your SO
Scouring the Internet for a perfect last-minute gift for your SO is a time-(dis)honored tradition, but let's make this year easy.
If budget is not an issue, a new e-reader is a solid choice. The Kindle Paperwhite is my go-to becaue it has the features I love: the paper-like screen, plenty of storage, and a long battery life. If you want to go all out, the Kindle Oasis is the slightly more expensive model with additional benefits compared to the Paperwhite, like a larger display and built-in Audible.
Candles are always a safe bet, especially for a stocking stuffer or as an "add-on" to another gift. This yummy flavor actually smells like antique books. Note that this particular candle won't ship in time for Christmas, but you may be able to find a similar one at your local book or candle shop. Pair this gift with a cozy blanket and you've got a gift that will keep your SO warm and reading this winter.
The Mega-Reader Who Has Read Them All
What do you buy for the person in your life who has seemingly read everything under the sun?
As one of those hard-to-shop-for mega-readers, an Audible subscription rocked my reading world and boosted my book consumption tremendously. I was suddenly able to listen to books on my commute, while working out, while taking a long bath, and while grocery shopping. The mundane turned into "me time" and I found myself volunteering to run errands. "Sure, I'll run to the post office, pick up that prescription, grab some takeout...and finish this book!" If your mega-reader has the Audible app on her phone and a Kindle e-reader, she can listen to books exactly where she left off reading them. AMAZING! Gifting Audible isn't intuitive, but this guide can help you purchase an Audible subscription as a gift.
If your mega-reader prefers the physical to the digital, might I suggest a literary subscription? The Paris Review is one of my favorite literary magazines and a go-to gift for readers looking to take it up a notch. Published quarterly and chock full of interviews, poetry, and original short stories, giving The Paris Review is sure to make you seem like a mega-reader yourself.
---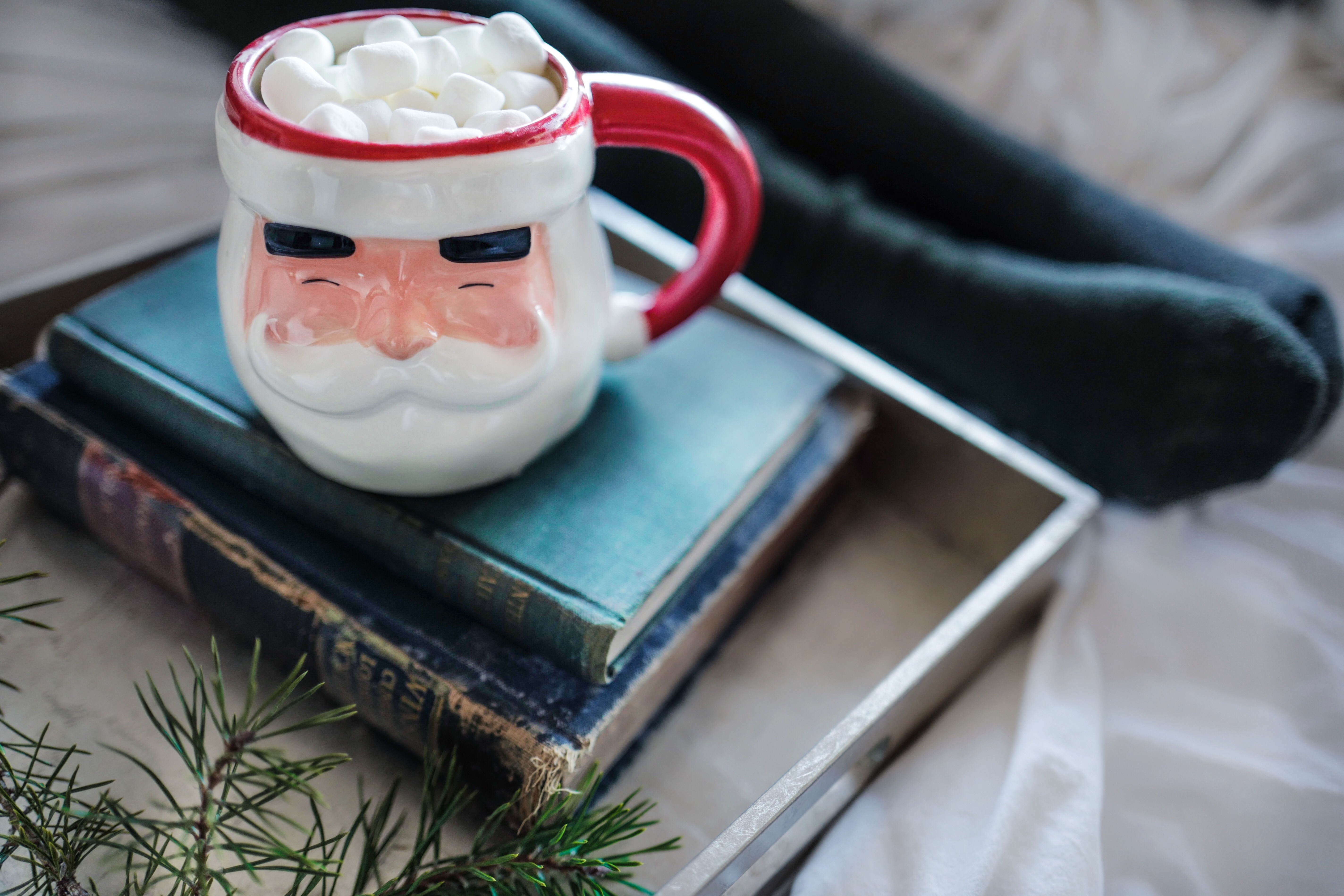 Still not sure what to give? The reader on your list will appreciate any gift you give, but especially one that comes from your heart. Why not gift your favorite book with a thoughtful handwritten note inside? I've given two of my favorites (*Dune* by Frank Herbert and The Little Prince by Antoine de Saint-Exupéry) to my favorite humans.
I'd love to hear your favorite gift to give. Write to me at elizabeth@theindent.com.
The Indent: Book Reviews from a Mega-Reader Newsletter
Join the newsletter to receive the latest updates in your inbox.
---